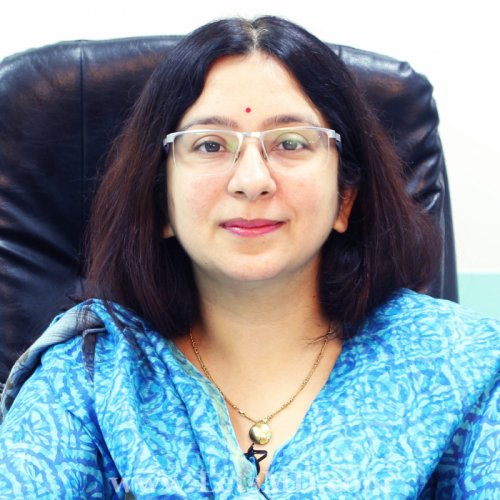 About Dr. Priti Gupta
Dr. Priti Gupta is a Senior Consultant in Fertility & IVF services. She graduated from Maulana Azad Medical College winning the prestigious Dharamveer Gold Medal for the best student throughout in MBBS. She went on to pursue her post-graduation at All India Institute of Medical Sciences (AIIMS) and won the Gold Medal in MD (Gynecology & Obstetrics) in 2002. She passed the membership of Royal College of Obstetrics and Gynecology (MRCOG) at London, UK with flying colors.

She has been a faculty at various national and international conferences, read scientific papers and presented posters. She has written book chapters and is actively involved as a teaching faculty for MRCOG courses.

She has trained at Wayne State Medical University, Detroit, USA in IVF and Reproductive Medicine. She is a decorated roller skating champion at state level and counts cooking, dancing and shopping as her hobbies!
Gold Medal Best Student in MBBS (Overall), 1998
Gold Medal Best Student in 2nd Professional, 1997
Gold Medal Best Student in 1st Professional, 1995
Gold Medals in Anatomy, Physiology & Biochemistry, 1995
2nd Prize in Microbiology & Pharmacology, 1997
Gold Medal Best Postgraduate Student (President-Dr. Abdul Kalam Azad in Obstetrics & Gynaecology at AIIMS, 2003)
---
First Time Consultation - Rs.1000
2nd Time Consultation - Rs.500
Visit FirstStepIVF